Thursday January 29, 2015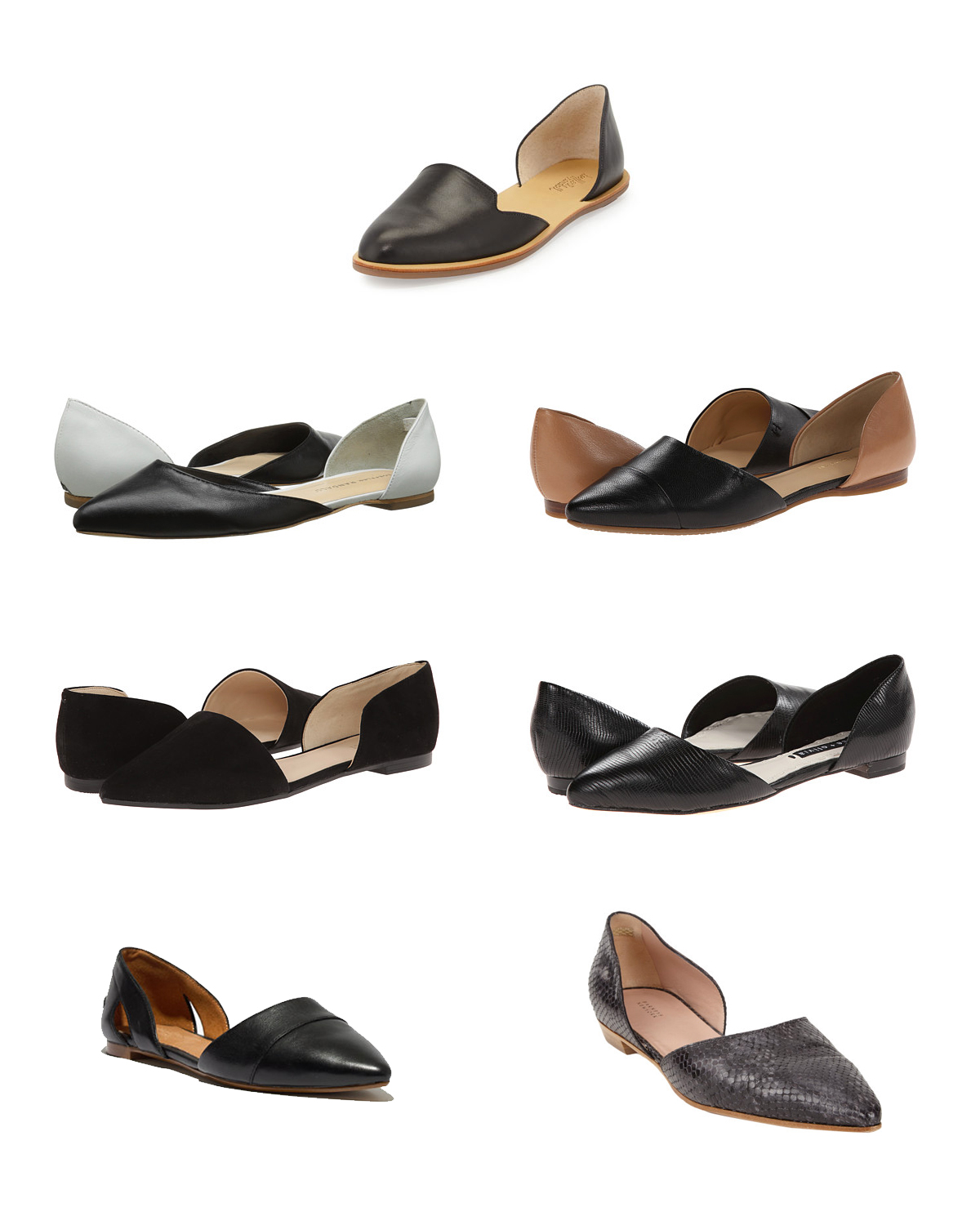 You know when you stumble upon the perfect purchase? Two months down the road, you're still all, "I think these shoes might be The Perfect Shoe." The kind of shoe that you will hunt down for years to come on eBay because you're worried what might happen if your one pair ever were to fall apart?
This is that shoe.
The d'orsay loafer goes with any outfit (dressy or casual), elevates any outfit, and is as comfortable as a slipper. I've worn them with cropped jeans, skinny jeans and baggy boyfriend jeans, and they look elegant paired with any pants cut.
Loafers have been in for a few years, and I love the clean-cut, prepster look to them, but they've always felt very blockish and serious on — the d'orsay cut out solves that problem. I thought the kinda pointy toe would be A Bit Much for the playground, but I think the rubber sole balances it out. I also had concerns about the heel slipping off, and so far, I haven't had that problem at all.
I'd imagine these would be great for early spring, when it's still a bit too cold to wear sandals but you're tired of your boots.
(Pictured above, left to right, top down: Loeffler Randall D'orsay Loafer (sold out most everywhere), Loeffler Randall Emma, Tommy Hilfiger Naree3, Nine West Deputy, Alice & Olivia Hilary, Barneys New York Gabby, and Madewell D'orsay Flat in Leather.)
(I realize they're all black. They do come in other colors. I'm having a black on black on black moment.)