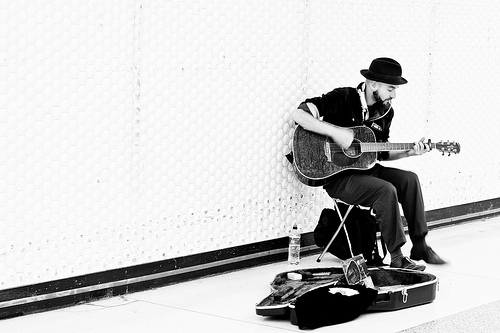 And it's Friday. We're off to New Orleans this week to celebrate Dave's dad and also introduce Bean to her motherland. It'll be a week of family reunions and absolute, unabandoned gluttony. (My mother-in-law has even been trying to prepare/warn me about successive days of food coma.)
Posting will be light to non-existent around here next week (unless you want me to mock you with photos of bayou and beignets?). Have a great week and I'll be back to my normal posting schedule on October 12th.
From this week:
It's Hardly Strictly this weekend! Are you going? SFGate rounded up a list of the best acts, to focus your time.
Mayor Ed Lee says he'll likely veto the new bike stop sign legislation (which would have permitted cyclists to yield at stop signs rather than coming to a complete stop.)
Speaking of vetoes, Mayor Lee may also veto the new soft/nuisance eviction legislation.
This very cool interactive map shows what Manhattan looked like (block by block) in 1609, when the Dutch began settling the island. Click on a location, and it'll even tell you the wildlife you would have seen — gray wolves, brown bears, bobcats, and porpoises. So fascinating.
Also in nature, during last week's state visit, President Obama and China President Xi Jinping agreed to nearly a complete ban on ivory trade. Terrific news.
I made this Rigatoni and Cauliflower Al Forno pasta this week, and it was insane. (Even toddler Bean kept saying "Mommy, dinner very very yummy. Thank you, mommy. Is very yummy.") I can only imagine it'd be positively addictive with all the cheeses added in.
And totally randomly but also maybe useful for some of you out there, Old Navy's kid clothes is really cute this season, and they're currently having a 30% sitewide sale. Go stock up!
Have a great week!